Posted by Everyday Healy on April 28, 2010
We had a great time jogging at Botanical garden on last Sunday morning. It's been some time we never wake up at 7 or 8 am during weekends. And, daddy suggested we shall go for a walk every Sunday now. Yes! Exercise is good for us all.
And, you love jogging so much! Mummy was kind of impressed that you can actually run 2 rounds at botanical garden. That was a big round! Besides, you were kind of excited about the "train" parking aside. Unfortunately, it is not moving. LOL!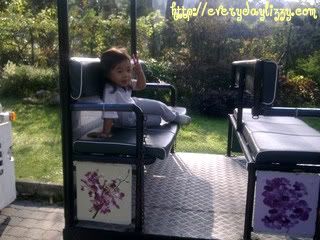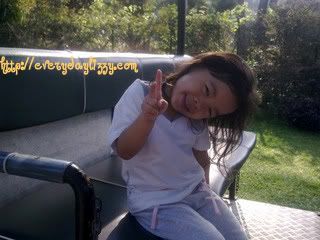 Anyway, It's good to see you enjoy jogging so much. You actually making request to jog near the house every morning before you go to school now. Mummy promised that I will try my best to keep it up to make it a great habit for both of us. At least, my little vain pot can depend on jogging to keep the body fit and in shape instead of taking generic adipex. Just in case your body gone out of shape in the future. Ha!