Posted by Everyday Healy on September 3, 2008
Last weekend (31th of August), daddy went for his company roadshow at Prangin Mall. Mummy, "kakak" and Liz went shopping. Instead of walking from Prangin Mall to Gama Supermarket, we took trishaw. Somehow, Liz does not show any sign of excitement.

Luckily she was jumping for joy when we reached Gama Supermarket. Mummy little shopping queen really loves shopping. And, beautiful dresses is just as hot as jobs in Atlanta for Liz.
She will twist and turn while holding both ends of the dress whenever she put on pretty dress. She will never miss the word: "Wow!" too. LOL! So, this vain little girl got 5 new dresses after we finished shopping. 😛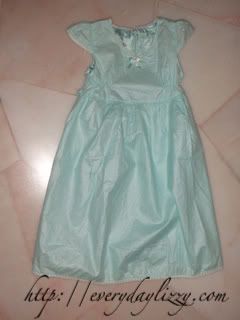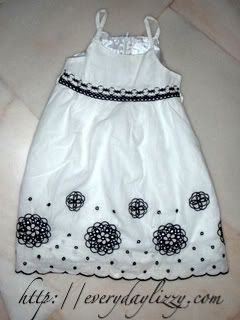 Mummy especially favor these 2 dresses from "Bino Natural". Once she put them on, they really make her look so exclusive, just like a little princess. Unique color! Quality material! Fantastic cutting! And, awesome design! Moreover, half price. 😉