Posted by Everyday Healy on April 16, 2008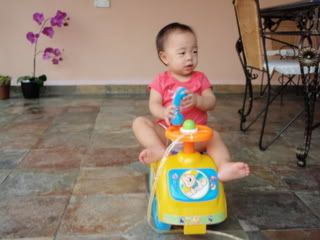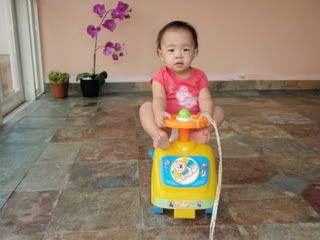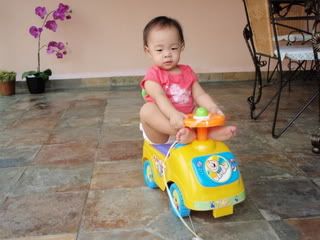 Elizabeth really had a great time with her one and only car. My maid used to tie a string and pulled her around the garden since she don't know how to "drive" yet. We take turns actually.Sometimes, mummy was the one who pushed her around.
But, she fell from her car a few times. As there is no safety features to hold her. Luckily the falls were not serious. Still, it's dangerous. Thus now, she spend most of her time in the garden with her new bicycle. It's has great safety features.

However, mummy don't feel like leaving the car at home anymore. It's space consuming. But, used cars victoria will only buy the real used car. Absolutely not a used toy car. In this case, may be mummy have to give it away. 😉