Posted by Everyday Healy on September 30, 2009
Few weeks ago, little Elizabeth started to get interested with ironing. Then, she suddenly like to play with dolls a few days ago.
Mummy:"Liz, you seems like to play with doll now, isn't it?"
Liz:"Yes!"
Then, her grandauntie sent her a little doll with some of the doll's dresses, comb and hair clips yesterday.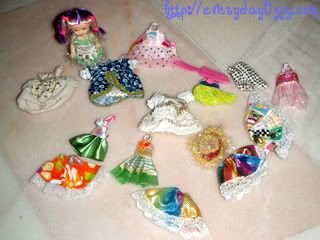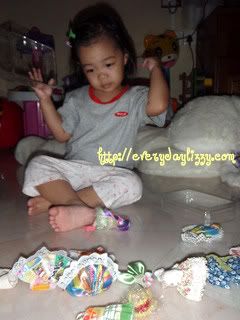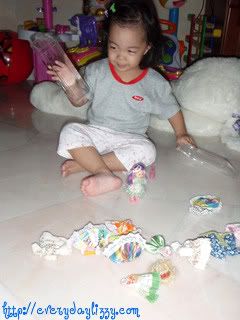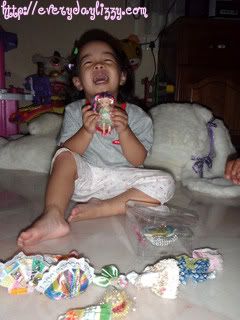 Obviously, she loves it so much. Thanks to grandauntie. 😛
Oh! Ask her if she is a girl or a boy, most probably she will answer — a boy. Somehow, she has got her feminine side,isn't she? 😉
But, guess what! Every time when little Elizabeth want to change for the doll, kakak will have to take out the doll's head for her first. There is no other way to fit the clothes. Kind of scary, isn't it? So, daddy said:"I think we better buy Barbie Doll for her." Hahahaha……