Posted by Everyday Healy on April 22, 2008
Elizabeth enjoyed being pushed around in her new bicycle. However, she still can't ride it on her own. Thus, it can be boring sometimes. But, she really can make her life so interesting most of the time!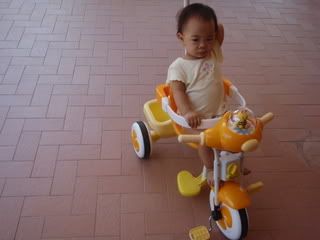 It's a bit boring. Boring! Boring! Boring!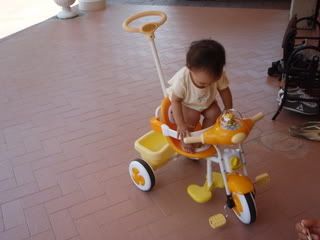 Oh, this is challenging! Let's try! 😯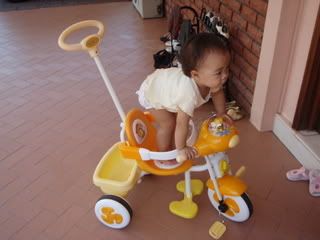 Oh! Look at my new trick. I made it! At least some fun!  😛
Mummy and daddy really have a brave girl, don't we? That's very challenging for us too! LOL!